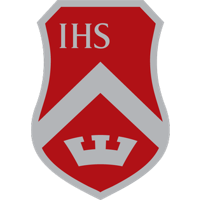 西江大学はカトリック信仰とイエス会教育理念に基づき、大韓民国の教育精神に基づてイエス会が設立した教育機関である。 西江大学は学問を探求し、真理を追求しながら定義を実現し、人間の尊厳と生命の価値を尊重する愛と信頼を備えた全人教育を目指す。 これにより人類文化と人類共同体の発展に献身できる真の人材を養成する。
奨学金
| Courses | TOPIK | Scholarship($) | etc |
| --- | --- | --- | --- |
| Bachelor of Degree | Level 3 or higher | 200~4000 | Students with highest entrance scores (Up to top 5%~50% whose application is evaluated as outstanding) |
| Bachelor of Degree | Level 3 or higher | 1000~4000 | Student(s) whom the Office of International Affairs deems to deserve the scholarship based on his/her financial status and academic performance whose application is evaluated as outstanding |
| Bachelor of Degree | Level 5 or higher | 2000~4000 | Student(s) who have completed at Level 6 of the Sogang KLEC Language Program or the student(s) with a valid TOPIK level 6 score whose application is evaluated as outstanding |
よくある質問
A
A1: 아닙니다. 고등학교 1학년부터 3학년까지의 성적을 제출하시면 됩니다.

No, you only need to submit it from first year to last year of high school.
A
A2: 네, 지원 가능합니다. 진학어플라이 온라인 원서 접수 시 언어자격란에 없음을 선택하시면 자동으로 온라인 레벨테스트 신청이 됩니다. 온라인 레벨테스트 6/2일 진행 예정이며, 자세한 안내는 원서 접수상 기입한 이메일로 안내 예정입니다.

Yes, you can still apply. If you no to the language certificate proficiency then you will be automatically enrolled to the Korean online level test. The online level test will be scheduled in June 2, and we will inform you individually to the email that you have registered in the application.


A
A3: 81회 토픽 성적 결과 발표일은 5월 19일입니다. 원서접수 마감일은 5월 27일이기 때문에, 토픽 3급 이상 취득했을 때 진학온라인 원서접수 수정을 통해 언어자격 증빙을 수정해주시기 바랍니다.

The result of 81st Topik test will be announced on 19th of May. As our deadline is 27th of May, if you have achieved above level 3, then please modify your language certificate proficiency on Jinhak Apply.
A
A4: 네, 필수입니다. 해당 서류는 한국 입국을 위한 비자발급시 필수적으로 제출해야하는 서류이기 때문에 제출 부탁드립니다.

Yes, since this document is mandatory to submit once you apply for Korean visa, please submit once you apply.
A
A5: 입학장학금은 모든 지원자들이 장학금 수여 대상이기 때문에, 별도의 신청이 필요하지 않습니다.

Once you apply to our University, you will be automatically regarded as one of the candidates for the scholarship. Thus, no additional application is needed.


A
A6: 고교 졸업증명서(졸업예정증명서 포함), 고교 전학년 성적(신입학), 대학교 재학 및 수료예정 증명서 혹은 졸업장(편입학), 대학교 전학년 성적(편입학)등의 서류는 반드시 영사인증을 받거나 아포스티유를 받아야 합니다.

Highschool graduation certificate (including expected graduation certificate), Each year of highschool tran (Only applying for 1st year), College/University diploma or certification of enrollment/completion (Only for 2nd,3rd year transfer students) and College/University tran are the documents that applicants need to get an apostille or a seal from Korean consulate (Embassy).
職員の連絡先
| Admin Name | Tel. | E-mail |
| --- | --- | --- |
| Admin (Graduate School) | 82-2-705-8168 | gradsch@sogang.ac.kr |
| Admin (MBA-Full Time) | 82-2-705-8343 | globalmba@sogang.ac.kr |
| Admin (Graduate School of International Studies) | 82-2-705-8756 | gsisapply@sogang.ac.kr |
| Admin (Korean Language Program) | 82-2-705-7887 | sgklec2@sogang.ac.kr |
| Admin (Undergraduate Programs) | 82-2-705-8045 | applysogang@sogang.ac.kr |