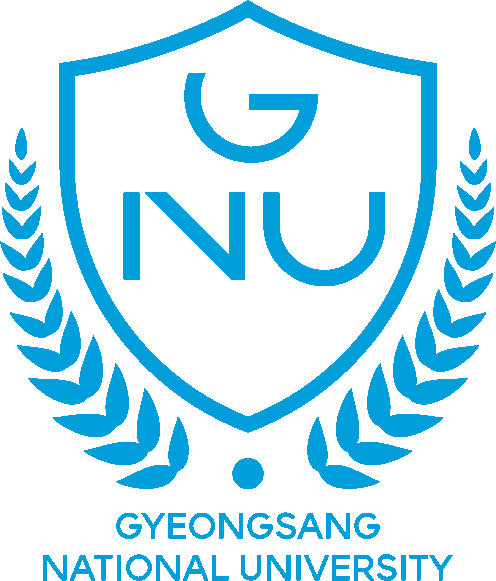 1910年に設立された慶尙(ギョンサン)国立大学は韓国を代表する慶南の国家拠点国立大学で各種大学評価で国内20~30位圏内に入る指折りの優秀な大学です。
特化分野の航空機械システム、生命科学、ナノ新素材·化学を中心として世界を牽引する産業分野の優秀な人材を輩出しています。
慶尙(ギョンサン)国立大学の世界化を目指すために外国人留学生用の無料韓国語教育プログラム、文化体験プログラム、Buddy プログラム、TOPIK 奨学金など留学生を支援する最適なプログラムと奨学金制度を運営しています。
慶尙国立大学がある晋州(ジンジュ)市は長い歴史を持つ地域で、魅力的な文化遺産と便利な生活環境がある文化都市です。そして生活費が安いため経済的な負担が少なく学問に専念できる最適な教育環境を提供しています。

奨学金
| Courses | TOPIK | Scholarship($) | etc |
| --- | --- | --- | --- |
| Doctor of Degree | Level 0 or higher | 1750~2980 | GNU provides full scholarships to PhD students for the whole coursework. |
| Master of Degree | Level 0 or higher | 1750~2980 | GNU provides full scholarships to Master's students for the whole coursework. |
| Bachelor of Degree | Level 4 or higher | 700~2550 | GNU provides scholarships to Undergraduate students based on their TOPIK and academic records. |
海外留学の経験
Ma Jun Meng(China)

Gyeongsang National University's school system and teaching methods are more diverse and liberal than Chinese universities. We can choose classes that fit our interests. I took some Korean language and business courses. I learned not only about my major but also about the culture and knowledge of various countries. GNU places more importance on students' learning efforts and teamwork skills than on exams. My Korean has improved a lot, and my Korean and Chinese translation and interpretation skills have increased.

Before coming to Korea, I felt a warm humanity with the careful consideration of people around me. GNU is more fun than amortization because I can study with Korean students. And I interacted with international students in other countries and learned about many cultures. The officials of the International Office, and the Korean friends helped us with all their heart. The dormitory is for 2 people and the school cafeteria offers various and inexpensive Korean food.

In addition to various cultural experience activities, I participated in cultural events with Korean characteristics during the festival. GNU experienced Korean culture properly in Jinju with a long history and culture. Especially during the Lantern Festival, I enjoyed watching pretty lanterns in Jinju Castle and enjoyed the live performances of famous Korean singers and idols.

I changed my lifestyle a lot after I came to Korea. My personality has matured more than it used to be by breaking away from the familiar living environment and experiencing new challenges.

Khongorzul(Mongolia)

In terms of lessons, it's different from being a classroom. For example, because there are few foreign students in our classroom, the teachers know their foreign students very well and don't push them to open their grades. Teachers are different when it comes to teaching. In the lives of fast-talking teachers and local traveling teachers, it is difficult to understand the subject. I don't understand because I'm listening to a lesson in a language other than my mother tongue.

At first, it was very difficult to go to school. I don't understand why they listen to their lessons in relevant foreign languages ​​and their teachers are on a local tour. I also had a lot of work to do in addition to my studies. In general, it seemed that Mongolian students who did not work were very rare.
A few difficult things are being organized at our international school. For example, there are a lot of things that clubs are interested in traveling with their classmates, and there are also many things that are interesting for traveling with international students.

We went on a trip that was the last season to introduce Korean culture to international students. This tour only shows how much it costs for international students. For example, in our city (Jinju), where there is a big drama festival, there are many famous actors and singers. I also go to big festivals in nearby cities

Our school is a fall festival where many famous bands and singers come.
職員の連絡先
| Admin Name | Tel. | E-mail |
| --- | --- | --- |
| ジョンミンギョン | 82-55-772-0274 | jmk92@gnu.ac.kr |
| キムへドン | 82-55-772-0275 | hdkim@gnu.ac.kr |